STUMP 
Lighting design for parks and gardens
STUMP is a lighting design inspired by the certification the Island of Møn in the southern part of Denmark as a Dark Sky Community. As a place renowned for excellent star watching, residents of the Island are dedicated to maintaining a low level of blinding lighting in the outdoor public and private space.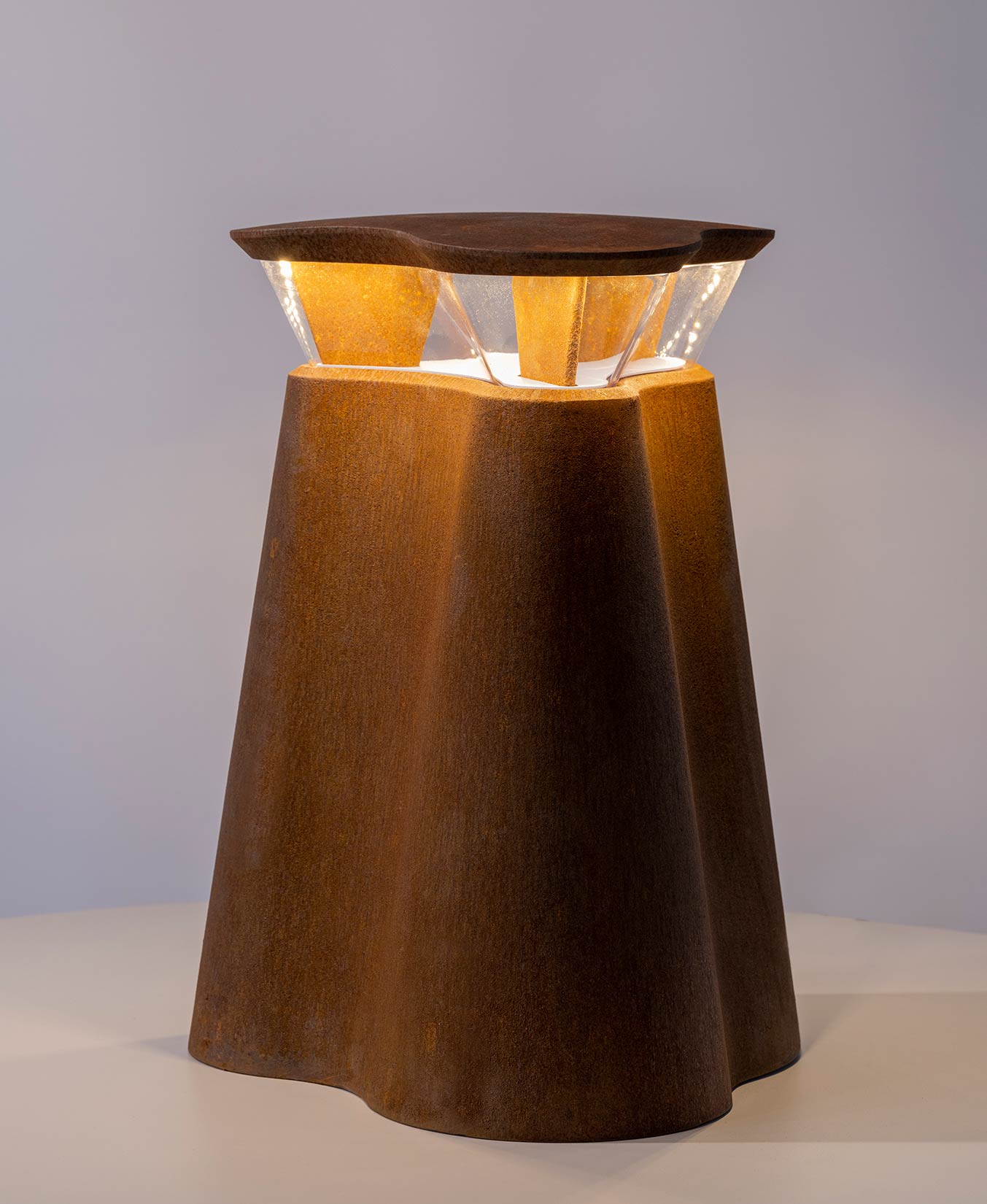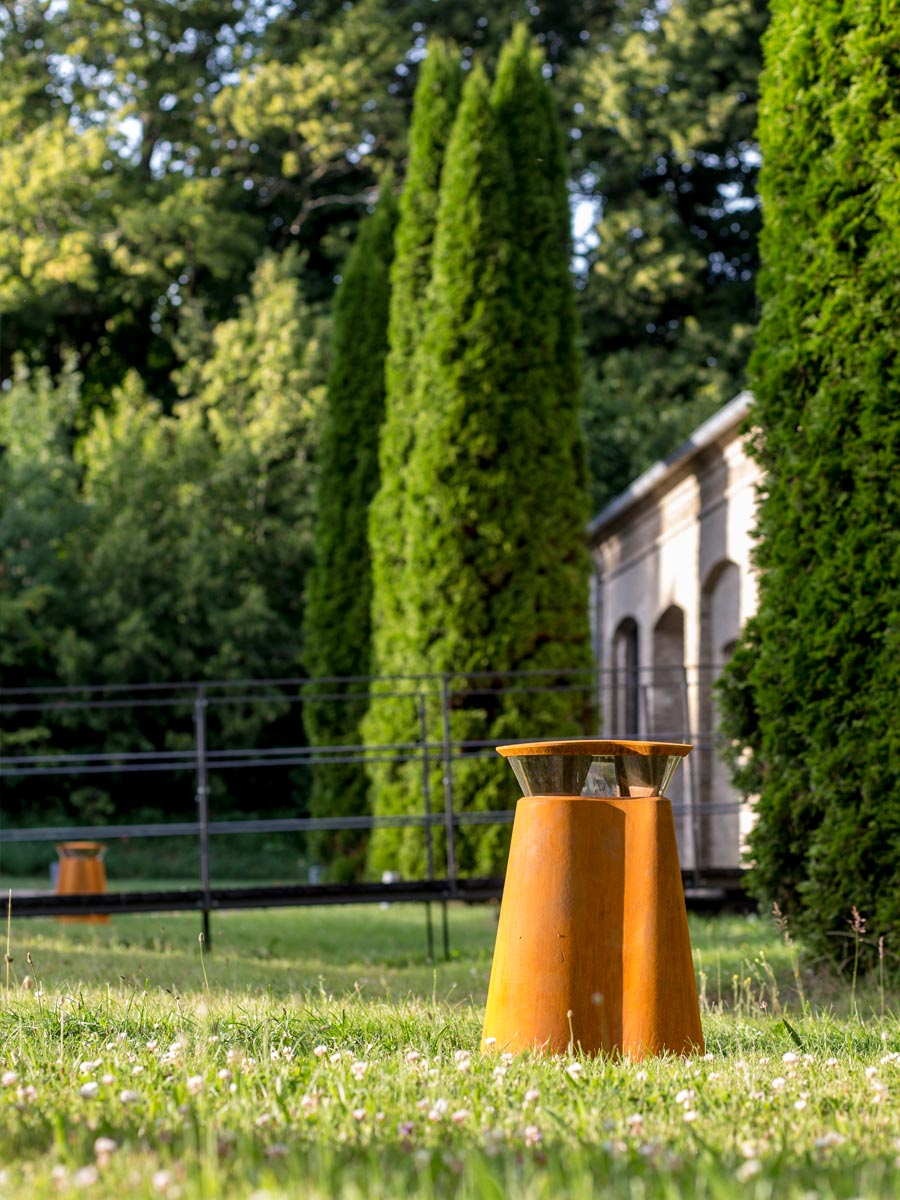 Bænk skabt til ombygningen af en gammel sukkerfabrik på Møn, hvor der var behov for et enkelt og funktionelt design til nyindrettede ferielejligheder.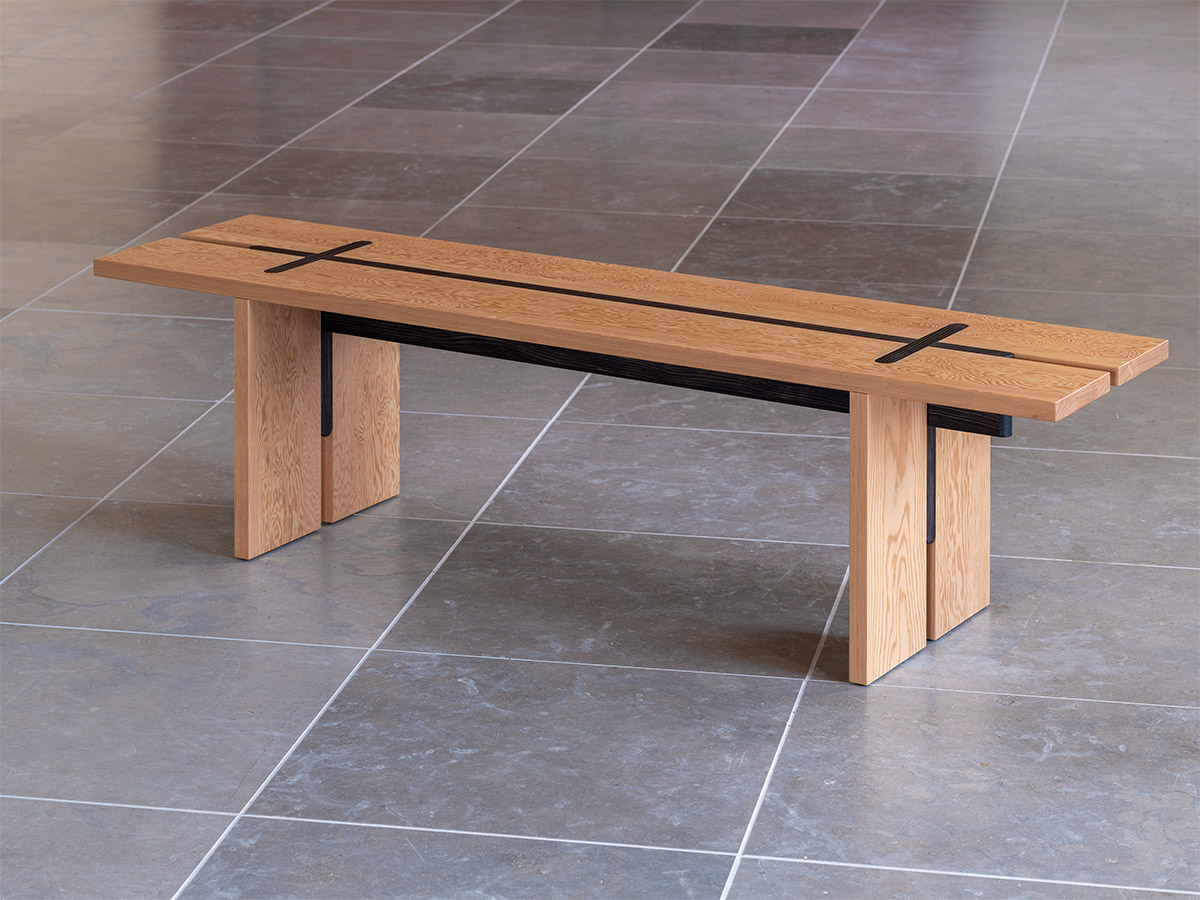 Retrofit add-on for existing latrine slabs
Improving sanitation facilities in refugee camps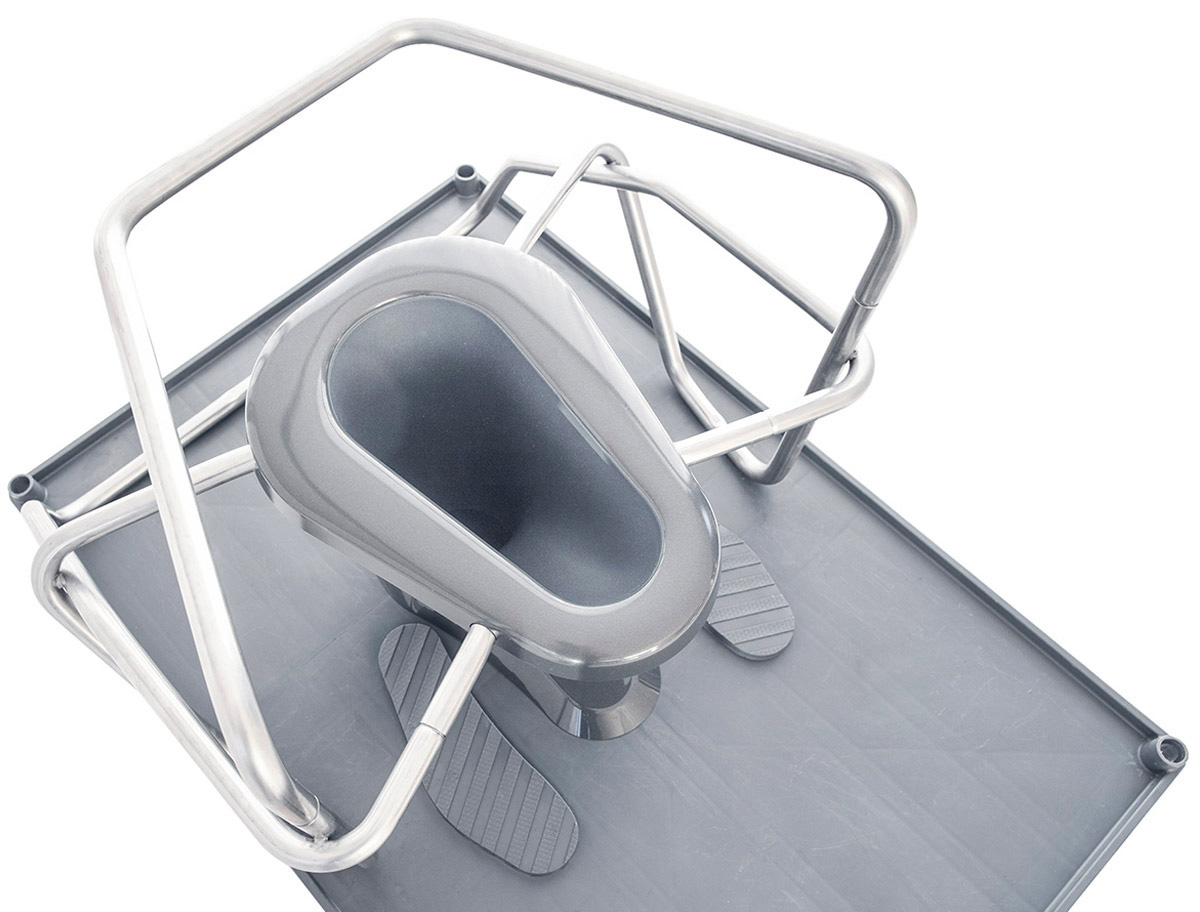 The ICONO RETROFIT LATRINE ADD-ON is designed for people with mobility restrictions in refugee camps.
The ICONO RETROFIT LATRINE ADD-ON has been developed for use on existing standard latrine slabs.

Accessible toilets for refugee camps 
Developed for children and adults with a range of disabilities 
To accommodate needs for people with a range of disabilities, and to address UN's Sustainable Development Goal 6, ICONO has developed a toilet for people with disabilities.
The toilet has a raised seat and an integrated armrest which provides a user-friendly, sturdy and light weight solution. The seat is slightly angled forward and the seat narrows in the front in order to secure that the seat is suitable for both children and adults.
The toilet can be mounted with a self-closing mechanism that reduces smell and fly infestation.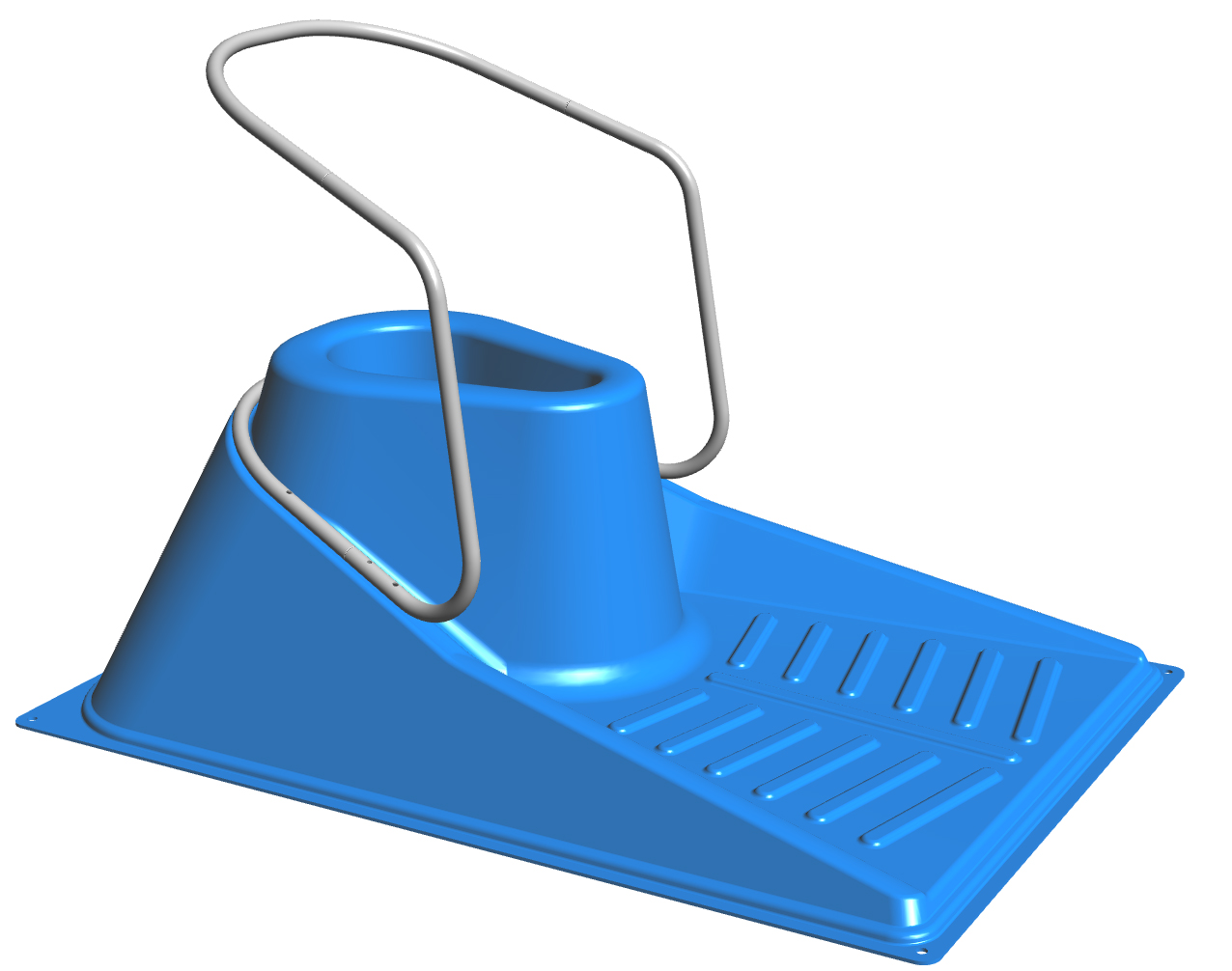 Innovative latrine solution 
Hygienic squatting plate for refugee camps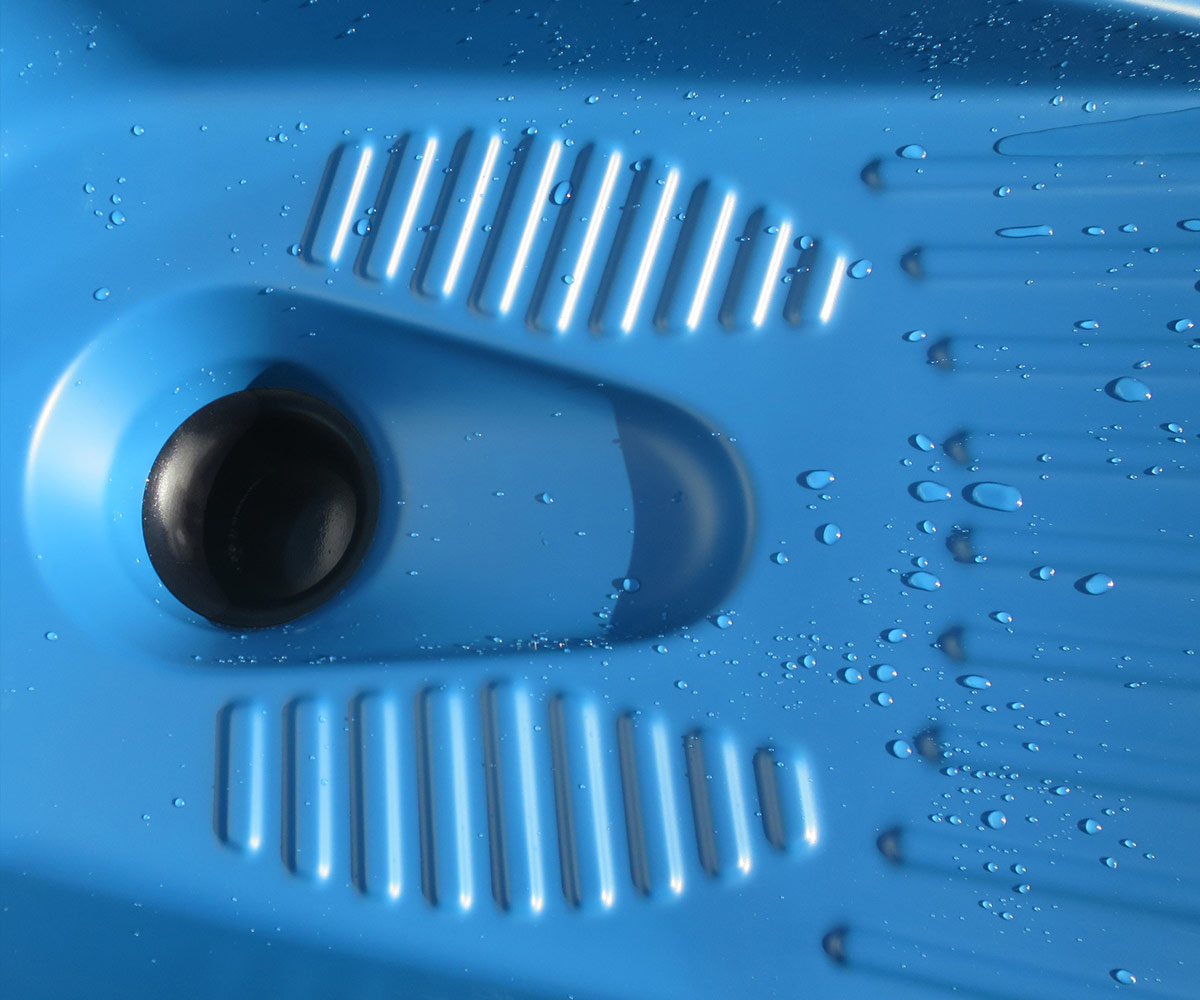 The ICONO squatting plate is the result of an innovative design approach based on research and field experience.
The squatting plate is a light, sturdy construction intended for refugee camps and rural areas.
The squatting plate has an integrated pan and can be combined with a self-closing mechanism – either the ICONO spring seal or the ICONO silicone seal – that will reduce nuisance from smell and flies.